On 18 October 2021, President of the 10th Meeting of States Parties to the Convention on Cluster Munitions (10MSP), H.E. Mr. Aidan Liddle, Ambassador and Permanent Representative of the United Kingdom to the Conference on Disarmament, held a lunch time informal exchange with member countries of the Association of Southeast Asian Nations (ASEAN) to discuss the CCM. The meeting took place at the United Kingdom Mission to the United Nations in New York in the margins of the 76th session of the UN General Assembly First Committee on Disarmament and International Security.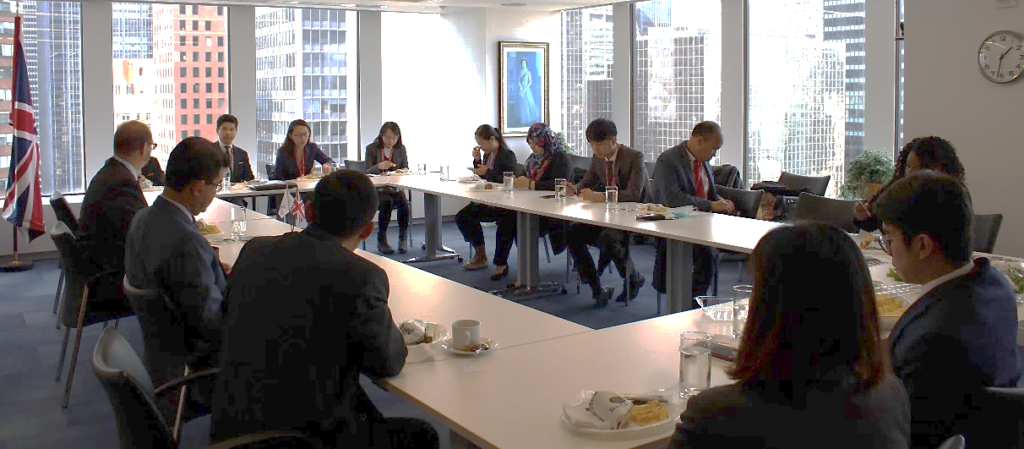 Twelve delegates representing 9 ASEAN States—Brunei, Cambodia, Indonesia, Laos, Malaysia, the Philippines, Singapore, Thailand, and Vietnam—participated in the informal meeting.  Representatives of the CCM Implementation Support Unit (ISU) were also present to provide technical support to the 10MSP President.  Of the 10-nation ASEAN group only Laos and the Philippines are currently CCM States Parties, while Indonesia is a Signatory State.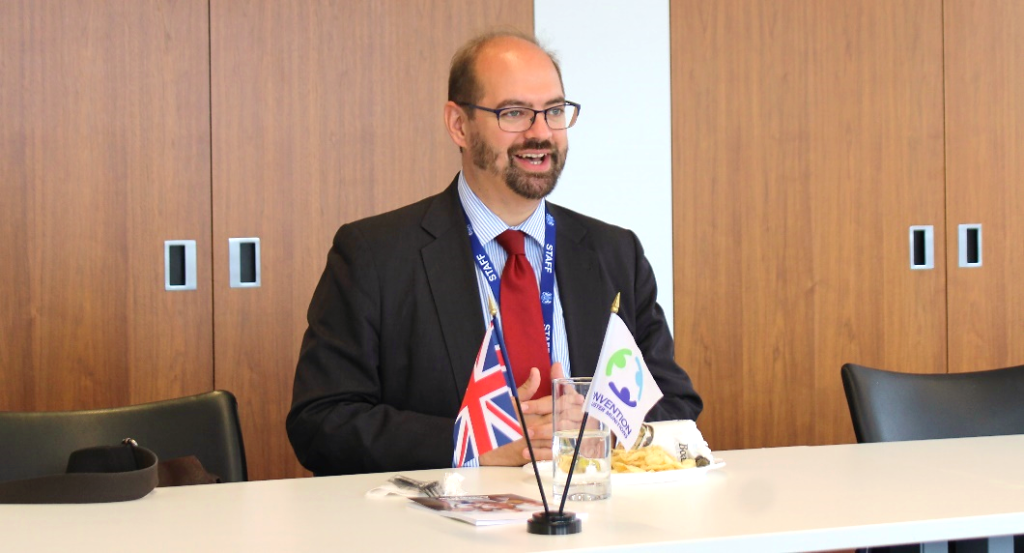 In his opening remarks, Ambassador Liddle outlined the three main priorities of the UK Presidency in the lead up to the 10MSP, which will be held on 30 August to 2 September 2022. In the year ahead, the Presidency plans to intensify efforts to promote CCM universalization, explore alternative financing for actions against cluster munitions, and take steps to ensure that the Convention's machinery functions smoothly. The President also briefed the participants on the Lausanne Action Plan that had been adopted by the CCM Second Review Conference of States Parties (2RC) on 21 September 2021 to guide the implementation of the Convention in the period 2021-2026.
The President also made reference to the 2021 UNGA Resolution on the Implementation of the Convention on Cluster Munitions, which had been submitted by the United Kingdom and co-sponsored by members of the Coordination Committee and hoped that all the ASEAN States would vote in favour of the Resolution.

During the meeting, the ISU Director provided a broad overview of the Convention and its key provisions, with a particular focus on universalization. She elaborated on the various targeted approaches utilized by the CCM community to help Signatory States and States not Party to ratify or accede to the CCM. The participating ASEAN States were afforded the opportunity to ask questions about the CCM and share their experiences and challenges in joining or implementing the Convention.