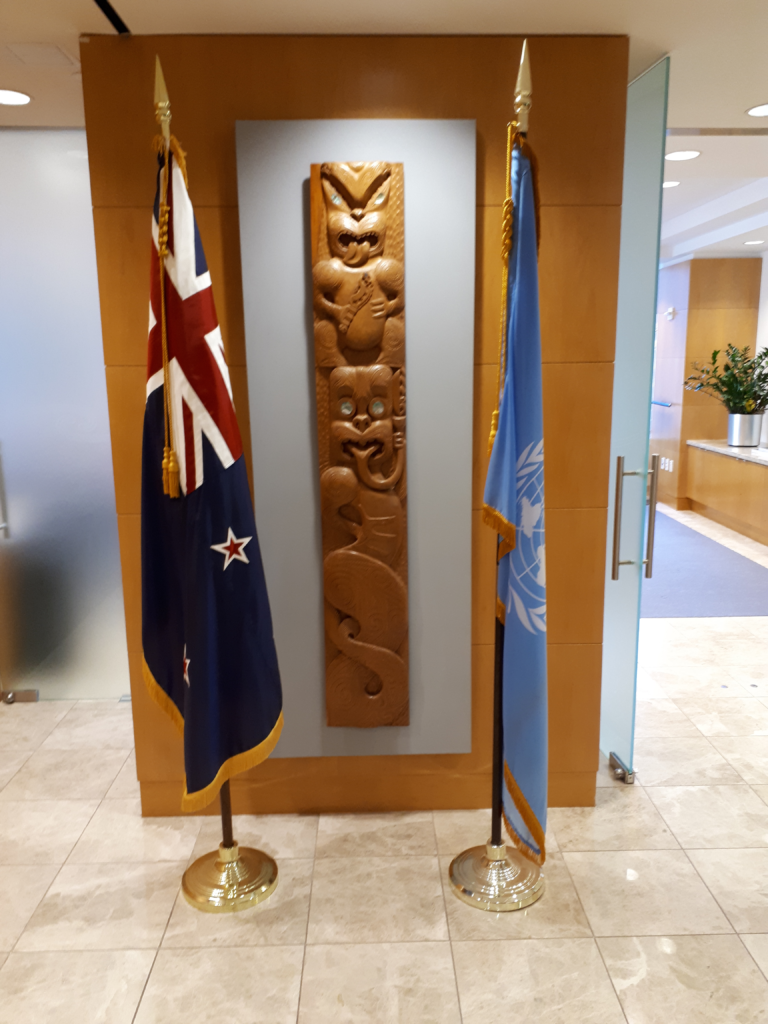 The Coordinator for National Implementation Measures, New Zealand, with the support of the Coordinator for Transparency Measures, Iraq, and the CCM Implementation Support Unit hosted a closed lunchtime meeting on the implementation of the Convention on Cluster Munitions on Thursday 11 October 2018 at the Permanent Mission of New Zealand to the United Nations in New York. This event took place in the margins of the 73rd session of the UN General Assembly First Committee on Disarmament and International Security.
Six invited States Parties participated in this meeting to discuss the implementation of Article 7 (Transparency Measures) and Article 9 (National Implementation Measures) of the Convention. Participants were introduced to the tools and support available to assist in meeting these two key Convention obligations. During the meeting, the ISU provided them with general information on the Convention, and specifically on the submission of transparency reports via the established reporting system; and New Zealand presented the tools and assistance available to assist States Parties in complying with their Article 9 obligations, including a model legislation that has been made available in all six UN languages. New Zealand also highlighted the importance of States Parties including information on implementing legislation in their initial and annual reports.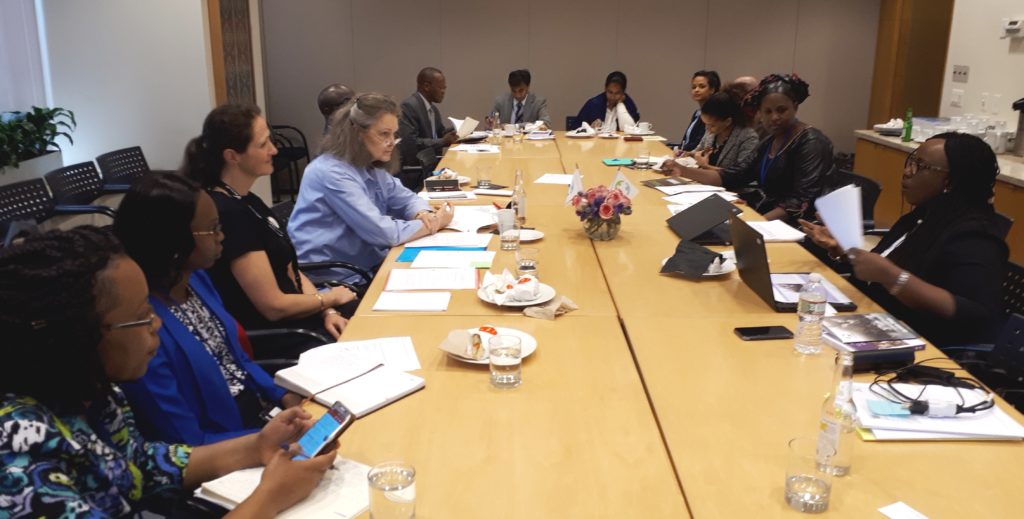 The States Parties present at the meeting committed to following up on the submission of their initial or annual transparency reports and enacting legislation to implement the CCM domestically, as required by the Convention.