Congratulations to the government of Sri Lanka on its accession to the Convention on Cluster Munitions (CCM), thereby becoming the Convention's 103rd State Party!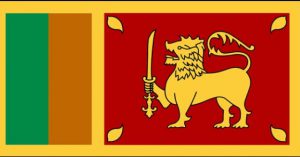 Sri Lankan officials deposited the accession instrument at the United Nations in New York on 1st March 2018 joining the increasing number of States that have undertaken to ban the weapon.
In accordance with its article 17 (2), the Convention will enter into force for Sri Lanka on 1 September 2018.
The Sri Lankan Campaign to Ban Landmines (SLCBL), led by its Coordinator, Mr. Vidya Abhayagunawardena, spared no efforts in advocating for the government of Sri Lanka to accede.
The Presidency of the Eighth Meeting of States Parties (8MSP), Nicaragua, warmly welcomes Sri Lanka as the 103rd State Party to the CCM and encourages other States that have not ratified or acceded to the Convention on Cluster Munitions to consider joining the Convention as a matter of priority.