Cluster Munitions Convention opens in Geneva with a call for States Parties to adopt a target date for completion and for States not party to join this humanitarian treaty
(Geneva, 5 September 2016) – Over 300 participants from more than 100 States, international and non-governmental organizations have initiated three days of work to take stock of the implementation of the Convention on Cluster Munitions' steering action plan.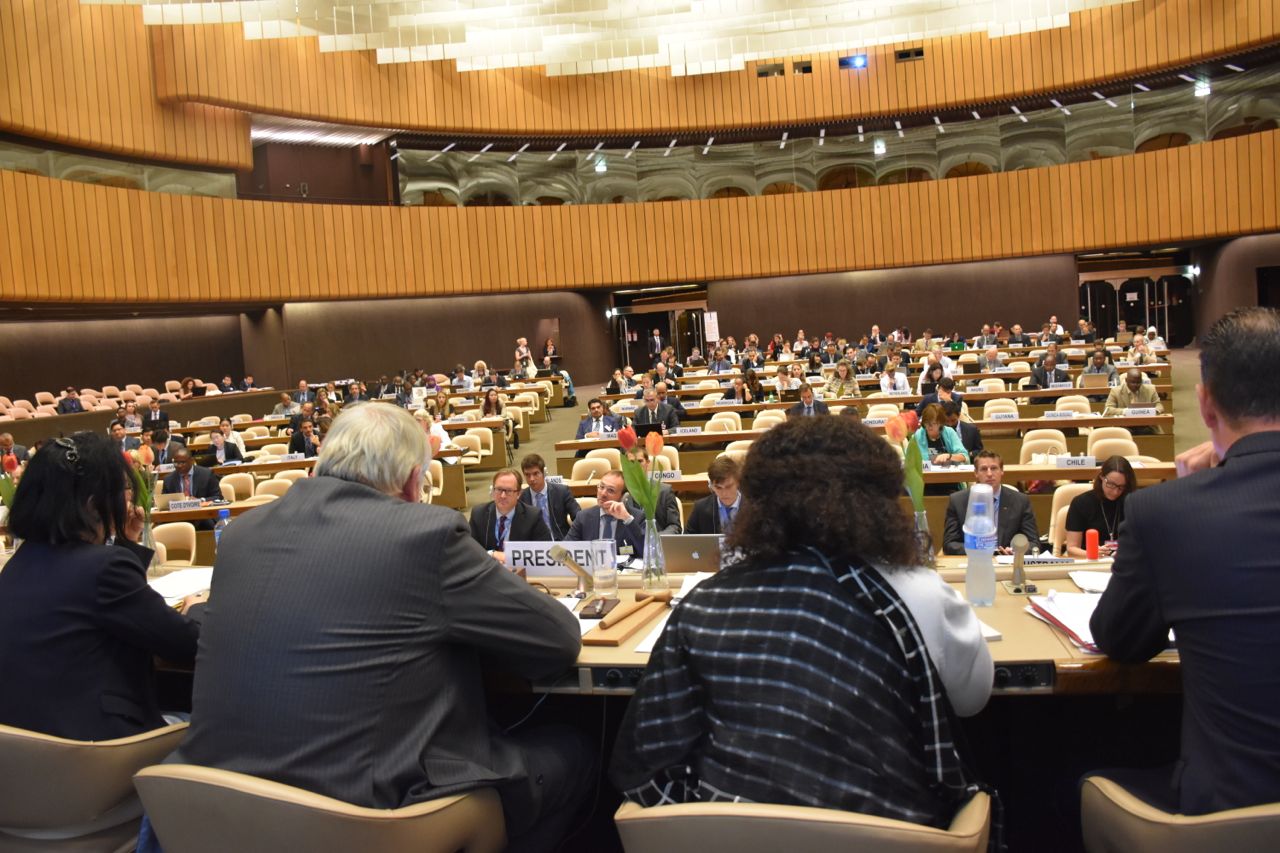 The Dubrovnik Action Plan seeks to increase adherence to the treaty, assist States Parties to develop resourced plans for destroying stocks, clearing contaminated lands, providing risk-reduction education and strengthening national capacity for victim assistance, among other core work.
"During these three days [5-7 September] we will pay great attention to the updates that will be presented by the States Parties as they review progress achieved over the past year and discuss challenges encountered in implementing the Convention," said H.E. Henk Cor van der Kwast, Ambassador to the Conference on Disarmament of the Netherlands and President of the Convention.
"The Convention on Cluster Munitions is young but has achieved a great deal in this short period of time. Stigmatization of this weapon is growing; more and more States outside the Convention recognize its inhumane nature. Nevertheless, much more needs to be done for a universal adoption of the Convention," said Ambassador van der Kwast.
Pieter Jan Kleiweg de Zwaan, Deputy-Director General of the Netherlands Ministry of Foreign Affairs who condemned the use of cluster munitions by any actor (Pieter Jan Kleiweg de Zwaan, Deputy-Director General of the Netherlands Ministry of Foreign Affairs at 6MSP Geneva).
Christine Beerli Vice-President of the ICRC called on greater national implementation measures to ensure the full application of the Convention.
The meeting concludes on Wednesday 7 September.
The Netherlands has been at the forefront of the international ambition to eliminate cluster munitions and other explosive remnants of war. Netherlands is aiming to improve human security and invest in stability, reconstruction and development through its Mine Action and Cluster Munitions Programme for which has allocated €45 million from 2016-2020.
About the Convention
Adopted on 30 May 2008 in Dublin, Ireland and signed on 3-4 December 2008 in Oslo, Norway, the Convention on Cluster Munitions entered into force on 1 August 2010. 119 states have joined the Convention, including 19 Signatories. The Convention prohibits all use, production, transfer and stockpiling of cluster munitions, and establishes a framework to ensure adequate care and rehabilitation of victims of these weapons.