The government of the Republic of Zimbabwe, a State not Party to the Convention on Cluster Munitions (CCM), demonstrated its interest to receive a briefing on the Convention by accepting to host an in-country visit of the President of the CCM Second Review Conference (2RC) Ambassador Félix Baumann of Switzerland from 4-5 February 2020.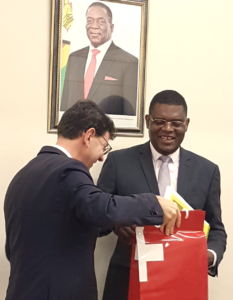 In Harare, Ambassador Baumann met with the Secretary of Foreign Affairs and International Trade, Ambassador James Manzou, and Secretary of Defence and War Veterans Affairs, Ambassador Mark Grey Marongwe, to promote the CCM and encourage Zimbabwe to accede to the Convention. The 2RC President was accompanied by the Director of the CCM Implementation Support Unit (ISU), Ms. Sheila N. Mweemba, the Ambassador of Switzerland to Zimbabwe, H.E. Mr. Niculin Jäger, and representatives of the Embassies of Germany and the United Kingdom in Harare.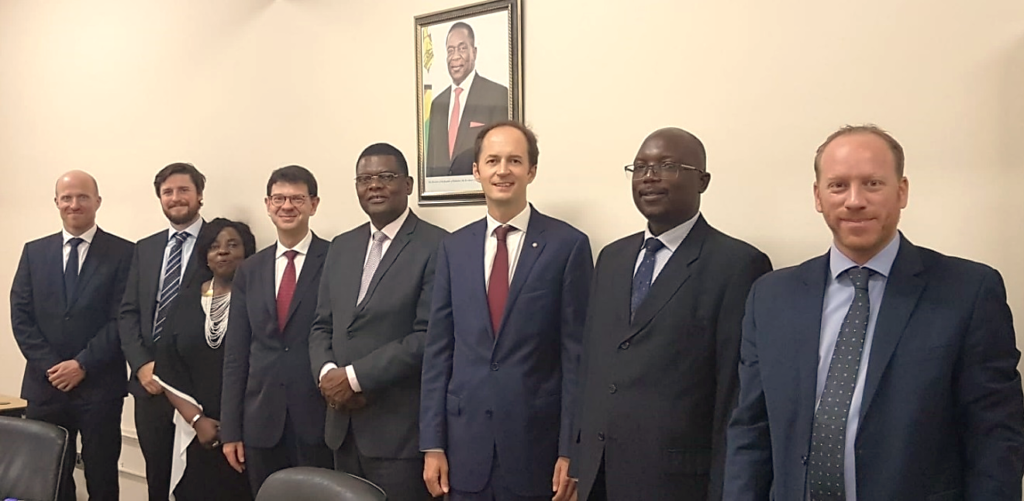 The visit to Zimbabwe formed part of the 2RC Presidency's universalization outreach inspired by the Convention's aim to achieve 130 States Parties by the 2RC that is scheduled to take place in November 2020. The CCM currently has 108 States Parties and 13 Signatories.