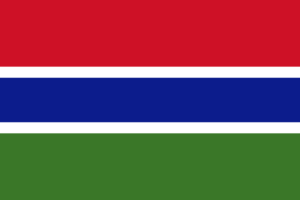 The Republic of the Gambia submitted its initial transparency report on 23 November 2019, 5 days before its due date of 28 November. H.E. Mr. Félix Baumann, President of the 2nd Review Conference (2RC) to the Convention on Cluster Munitions (CCM) extends his warm congratulations to the Gambia for honouring its reporting obligations and urged other States Parties that had upcoming and overdue initial report deadlines to submit their reports as soon as possible.
The Gambia ratified the CCM on 12 December 2018 and the Convention entered into force for it on 1 June 2019. According to Article 7, each State Party shall report to the Secretary-General of the United Nations within 180 days after the entry into force of the Convention for that State Party. Gambia's submission brings the initial reporting rate of the CCM to 92%.
Transparency reporting is a key obligation under the Convention and establishes a benchmark against which implementation progress is measured and evaluated. It is also a practical tool for States Parties to request and provide requisite assistance and cooperation in implementing the CCM. For more information on transparency reporting, click here.