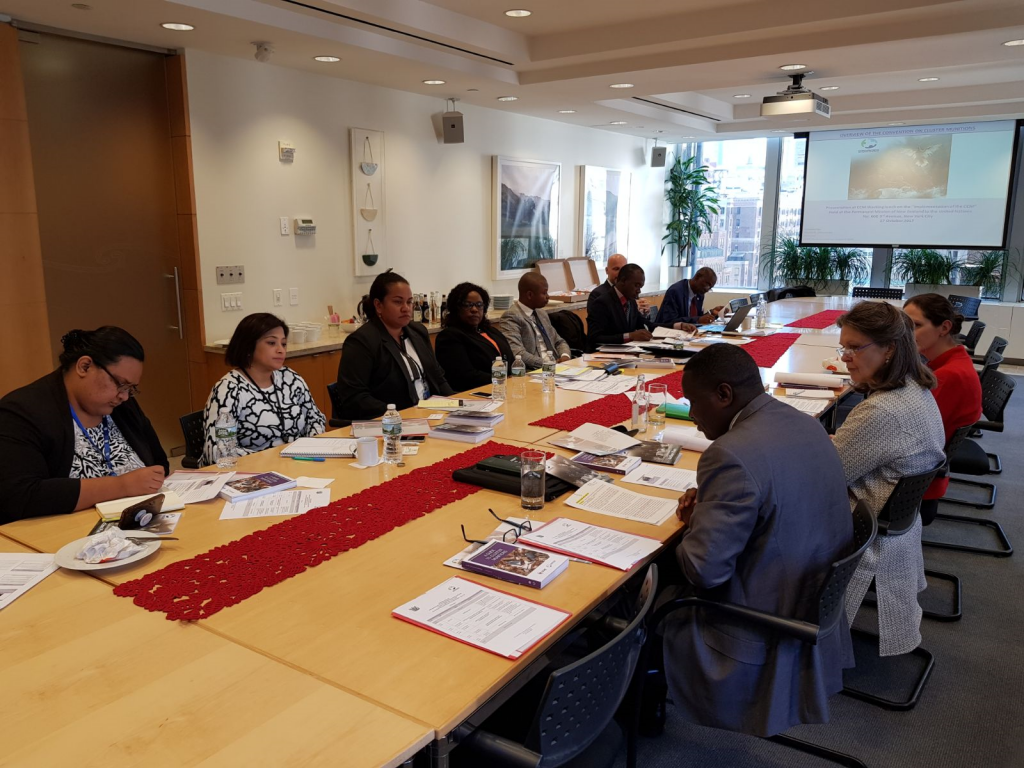 A closed lunchtime side event in the margins of the 72nd session of the UN General Assembly First Committee on Disarmament and International Security was held at the Permanent Mission of New Zealand to the United Nations in New York on Tuesday 17 October 2017. This informal meeting was organized by New Zealand, CCM Coordinator on National Implementation Measures, in collaboration with Zambia, CCM Coordinator on Transparency Measures, and with the technical support of the CCM Implementation Support Unit. Five States Parties attended this side event to discuss obligations stemming from Article 7 (Transparency Measures) and Article 9 (National Implementation Measures) of the Convention.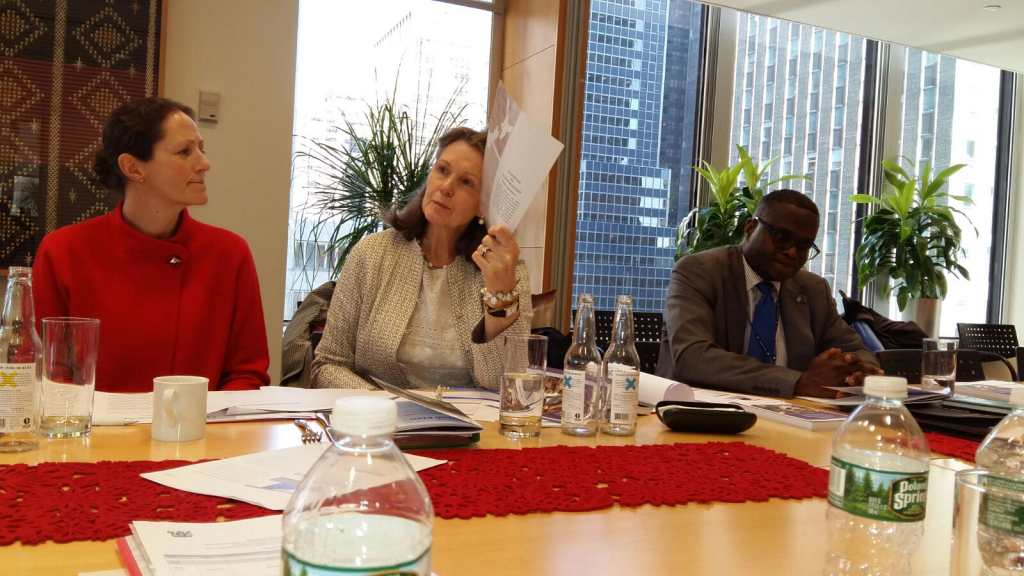 During the meeting, the Coordinators highlighted the importance of transparency reporting and having sufficient national legislation in fulfilling the obligations of the Convention. New Zealand shared its model legislation with the attendees, which is available in all six UN languages. States that were present at the meeting committed to submitting their overdue initial transparency reports and following up on their respective national legislation with regards to implementing the CCM domestically.
Click here to view the agenda of the meeting.