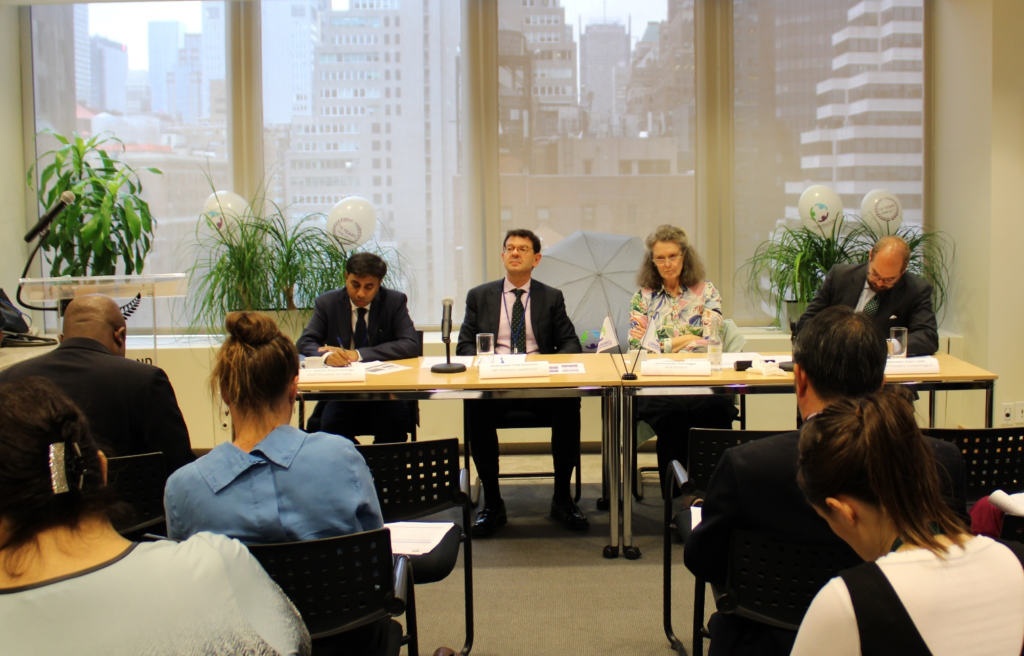 New Zealand, Coordinator on National Implementation Measures, and the Republic of Iraq, Coordinator on Transparency Measures, with the support of the Implementation Support Unit (ISU), organized a lunchtime meeting at the Permanent Mission of New Zealand to the United Nations in New York themed "A Decade of the Cluster Munitions Convention: its Past, Present and Future". The event that took place on 16 October 2019 in the margins of the 74th Session of the UN General Assembly First Committee gathered 31 participants from 22 States Parties, the Cluster Munition Coalition (CMC) and the ISU.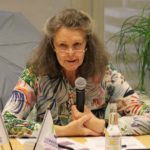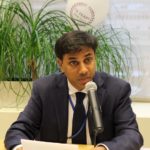 Ambassador Dell Higgie, Permanent Representative of New Zealand to the Conference on Disarmament, who moderated the meeting opened with and offered the welcoming remarks. This was followed by presentations by the troika of CCM presidencies. The first speaker was immediate past President of the 9MSP represented by Mr. Satyajit Arjuna Rodrigo, Deputy Permanent Representative of the Democratic Socialist Republic of Sri Lanka to the United Nations. He highlighted the work of Sri Lanka's presidency and provided an overview of the Convention's successes and challenges over the past 9 years of implementation.
He was followed by current President of the CCM 2nd Review Conference, Ambassador Félix Baumann, Permanent Representative of Switzerland to the Conference on Disarmament in Geneva, who shared the priorities and areas of focus in the period up to the 2RC.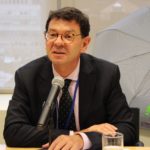 Lastly, 10MSP President-Designate, Ambassador Aidan Liddle, Permanent Representative of the United Kingdom of Great Britain and Northern Ireland to the Conference on Disarmament in Geneva gave a longer-term vision for the Convention beyond the 2RC building on the present success.

Most of the thematic Coordinators were present and provided updates on their respective thematic areas of work. They also highlighted their willingness to work with States that require assistance in fulfilling their CCM obligations. These were followed by an extensive and productive exchange amongst the participants.
Click here to view the programme of the meeting.