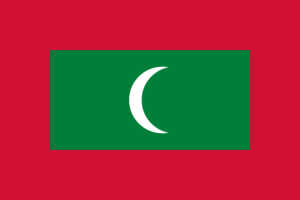 Congratulations to the Republic of Maldives on its accession to the Convention on Cluster Munitions (CCM) thus becoming the Convention's 107th State Party! Maldivian officials deposited the accession instrument to the United Nations in New York on 27 September 2019 and the Convention will enter into force for the Maldives on 1 March 2020 in accordance with Article 17 of the CCM.
H.E. Mr. Félix Baumann of Switzerland, President of the Second Review Conference (2RC) of the CCM, warmly welcomes the Maldives to the CCM community and encourages States that have not ratified or acceded to the Convention to do so as a matter of priority.
The Republic of Maldives' accession increases CCM membership in the Asia-Pacific region and brings the Convention closer to achieving its goal 130 States Parties by the Second Review Conference (2RC) in November 2020.