The ASEAN Regional Mine Action Center (ARMAC) organized a regional workshop "Enhance mine action knowledge and promote future platforms for mine action knowledge sharing for ASEAN Member States" on 12 – 14 November in Siem Reap, Cambodia, with the financial support of the Government of Canada. This workshop aimed to provide sustained platforms to share knowledge and experiences with the aims of enhancing regional capacity and cooperation, and effectively and efficiently addressing the issue of landmines, cluster munitions and other explosive remnants of war in the ASEAN region.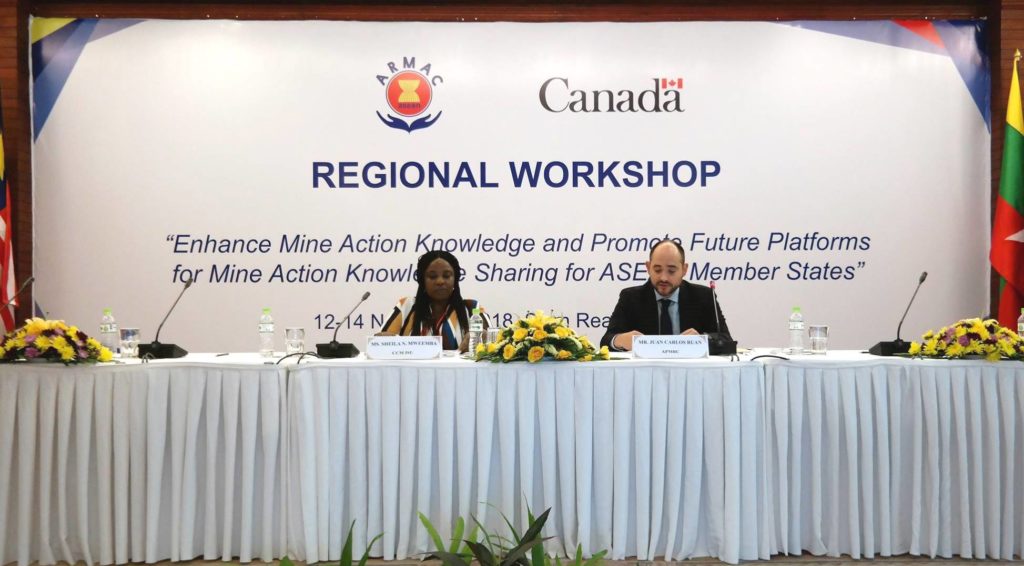 This workshop brought together numerous speakers and participants from ASEAN Member States, donor States, the ASEAN Secretariat, ASEAN academic institutions, and organizations dealing with mine action. Topics discussed included the Sustainable Development Goals (SDGs), gender mainstreaming, and research and development in cluster munitions and mine action; clearance and risk reduction education, victim assistance, and international cooperation and assistance.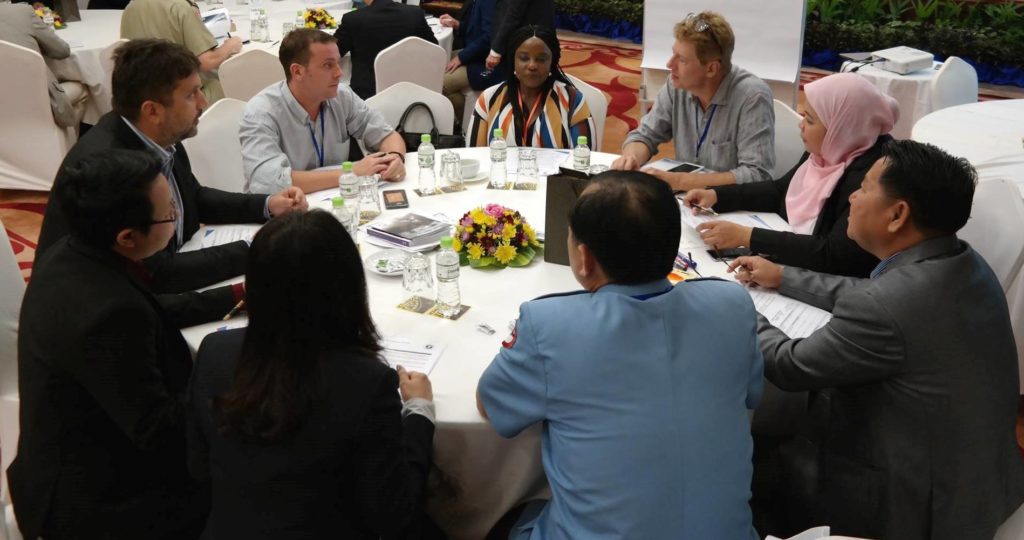 The CCM ISU was invited to give an overview of the Convention and share how the CCM has contributed to global mine action. This workshop was an opportunity for the ISU to promote the universalization of the CCM to States in the ASEAN region where Convention membership is relatively low.
Click here to view the agenda of the workshop.