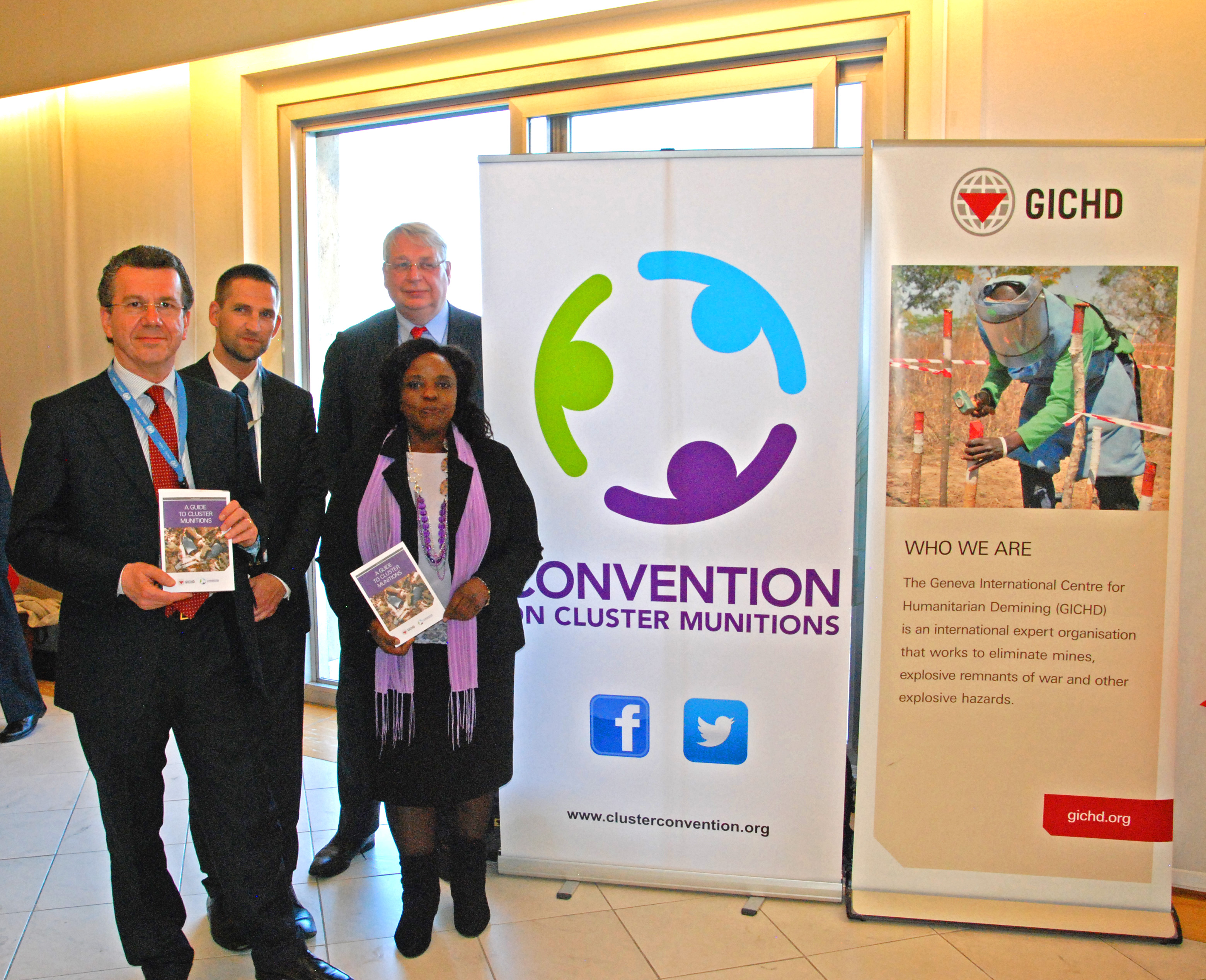 In an effort to promote the effective and efficient implementation of the Convention on Cluster Munitions, the Implementation Support Unit of the Convention on Cluster Munitions (ISU-CCM) in collaboration with the Geneva International Centre for Humanitarian Demining (GICHD) are glad to announce the publication of the third edition of A Guide to Cluster Munitions.
The publication was launched during an event hosted by CCM President, Ambassador Henk Cor van der Kwast of the Netherlands, Ambassador Vinicio Mati of Italy and Ambassador Stefano Toscano of the GICHD, at the Palais des Nations on 17 May.
The last edition of the guide was published by the GICHD in June 2009, before the entering into force of the Convention, while the 3rd edition comes almost 6 years after entering into force of the Convention on 1st August 2010.
It contains a substantial amount of new and updated materials such as recent key developments in the field of survey that have improved measurement of contamination and efficiency of subsequent clearance, gender and diversity, good practices in risk reduction education and integrated victim assistance approach.
The guide has been tailored for new States Parties, or States considering accession to the Convention, who may be seeking further information, including specific responsibilities of State Parties.
For those requiring more in depth information or technical data, this edition also provides additional resources such as web links and a detailed bibliography.
This publication was made possible by the generous financial contribution of the Government of Italy.